Thank you very much for planning to visit Yoshino, one of Japan's World Heritage Sites.
We would like to inform you that there will be a special traffic restriction from the end of March to the early May on Mount Yoshino, and the area will be extremely crowded. The area between the main car parking and Katte Jinja Shrine will be pedestrians only and no vehicles will be permitted to enter except emergency vehicles.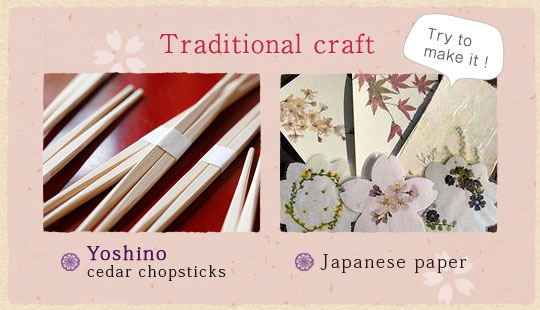 The Ryokan is located near the Senbon Park at the foot of Mt. Yoshino National Park, and is an easily accessible, two minutes walk from the Cable Sanjo Station making it ideally situated for Mt. Yoshino sightseeing.
The log annex has been constructed from local Yoshino cedar and Japanese cypress.
We hope you enjoy relaxing with us amidst the timeless and silent mountains.


The cherry blossoms of spring, the new verdure of summer, the vibrant colors of autumn that illuminate the mountains. The surrounding scenery has many faces to express the wonders of each season.

All of our cuisine is based on natural foods and offers the natural taste of local ingredients. One of our most popular dishes is our Kasumi Hotpot, which features a delicious broth thickened with the starch of kudzu. All of our dishes are painstakingly prepared from seasonal ingredients obtained locally. Can you really afford to miss this opportunity?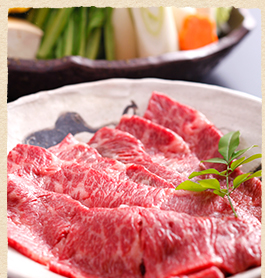 ※The ropeway is currently closed.
Click here for details
The day it will be start to working again is still unknown.
A bus is available to the hotel.
We are so sorry for your inconvenience but we appreciate your understanding.

Take the ropeway from Yoshino Station to Sanjo Station. The Ryokan Kato is located 50 meteres to the right of Sanjo Station. It is located near the big red bridge.
There is also shuttle bus service from Yoshino Station, but prior reservation by telephone is necessary.

The Ryokan Kato is 10 minutes beyond the Yoshino Ohashi Bridge (Nishizume intersection) in the direction of Mt. Yoshino.
Parking for up to ten vehicles available.